David C. Husted Scholarship
Presented in 2022, this scholarship was created to honor the public service commitment of David C. Husted - a retiring Board Member of WMCU. David Husted has served West Michigan Credit Union for more than 45 years in many volunteer positions, including Supervisory Committee, Board Vice Chairperson, and Board Chairperson. This scholarship has been established for an applicant who has completed their high school level education, or equivalent, that plans to attend or is currently attending a college, university, or trade/technical/vocational school in the next academic year.
Applicants for the David C. Husted Scholarship are required to submit an essay discussing their passion for and describing their volunteer experience. In addition, applicants are required to submit a letter of verification of their volunteer organization to be eligible for the scholarship. The total award of $4,000.00 will be awarded to one (1) recipient. Recipient will be selected and notified by Monday, August 1, 2022.
All entries must be finalized and submitted by Friday, July 15, 2022. 
Disclosures:
The amount of the award will be paid to the educational institution on the recipient's behalf in which the student is enrolled. The award is intended to provide financial assistance to the recipient in their pursuit of an education at a college, university, or trade/technical/vocational school. The money is to be used for the student's tuition, fees, books, supplies, and equipment. The award is intended to constitute a qualified scholarship, exempt from federal income tax under Section 117 of the Internal Revenue Code of 1986, as amended. Use of the amount for purposes other than those previously noted may jeopardize exempt status. If a tax liability arises, it will be the sole responsibility of the recipient.
Recipient's name may be used in marketing materials such as posts on Facebook, Instagram, and included in our quarterly newsletter at the discretion of West Michigan Credit Union. Recipient will also be asked to be in photographs for the purpose of usage in social media and other marketing materials. Recipient will also be required to sign a media release, if over the age of 18, or have a parent or guardian sign for them if they are a minor.
West Michigan Credit Union shall maintain records, administer, and provide all necessary staffing for the David C. Husted Scholarship Program. West Michigan Credit Union will provide the Board of Directors with a written report, detailing the final award.
Modification or elimination of program
West Michigan Credit Union reserves the right to modify or eliminate the David C. Husted Scholarship Program at any time without notice. Notwithstanding the foregoing, any award due and payable under the program prior to such modification or elimination shall continue to be payable according to the program's terms in effect at the time West Michigan Credit Union made the grant. All entries shall become the property of West Michigan Credit Union.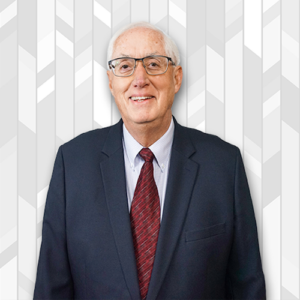 David,
Thank you for your commitment and service to West Michigan Credit Union over the last 45+ years. We are honored to offer this scholarship in your name to carry on your legacy of public service!
- Scholarship Committee
Working together as the most trusted resource to help our members' financial lives be simply better.