April 2018
Holiday Closings:
West Michigan Credit Union offices will be closed the following dates:
Memorial Weekend:
Saturday, May 26th
Monday, May 28th
Independence Day:
Access your accounts through:
It's Me 247 Online Banking
Debit Card
Shared Branch
Mobile App with Remote Deposit
Let's "Make Change" for Local Public Schools
We're currently collecting monetary donations for our local public schools until the end of June. Throughout the month of April, we will be collecting donations for school supplies. If you would like to donate from the list below, please drop off donations to your local branch during our business hours.
Wish List (new/unused only):
• Three ring binders
• Pocket folders
• #2 pencils
• Colored pencils
• Crayons
• Washable markers (large and thin)
• Dry erase markers
• Sticky Notes
• Lined paper
• Elmer's Glue
• Glue Sticks
• Clorox Wipes
• Paper Towel
• Baby Wipes
• Kleenex Tissue
• Zip Lock bags (all sizes)
Free Financial Literacy to Local Schools
We sponsor local schools through Banzai to provide financial literacy curriculum for free. Banzai is an interactive, computer-based program that gives students real-world situations, like getting your first job, paying rent and bills, and saving for college. If you're a teacher, get connected with us about how we can sponsor your school! 
1 Home Loan = 400 Meals
Throughout the entire year of 2018, we will donate $100 for every mortgage or home equity loan to Feeding America West Michigan. This means 1 home loan will donate 400 meals to our neighbors in need. If you're interested in refinancing or purchasing a home, call us today to start a loan application!
Insurance Needs After Retirement
Are you recently retired or thinking about retiring? When you are ready to retire, there are many things to consider. Oftentimes, people forget to make auto insurance one of those topics. With Michigan's no fault insurance laws, there are many things you are entitled to that you may not be aware of. For example, your auto insurance gives you coverage to pay your wages if you are hurt in an auto accident. Will you still need this once you are no longer working? Another thing to consider is that auto insurance policies are rated based on your annual miles driven. Will you drive the same number of miles each year once you are retired? Your policy should also be adjusted once you have Medicare or your health insurance needs have changed. Many times, it takes the help of an insurance professional to ensure your policy is accurate and you are getting all the discounts you deserve, along with the coverage you need. Take advantage of your West Michigan Credit Union discount and give me a call to ensure you have what you need, even if it is just advice on the policy you currently carry.

Melissa Price
Licensed in Auto, Home, and Life
1-616-455-1700 x56823
1-616-710-1469
Melissa.Price@LibertyMutual.com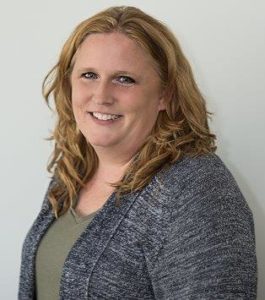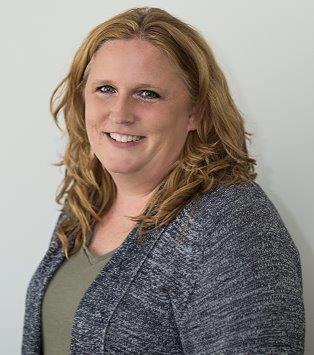 Freezing for a Good Reason
On Saturday, February 24, our team of plungers jumped into a freezing pool to raise funds for Special Olympics. Over $75,000 was raised between all teams and individuals who took the plunge. Look for us at the Special Olympics Spring Games on Saturday, May 5 at Calvin College.