West Michigan Credit Union offices will be closed the following dates:
Monday, May 25th
Saturday, July 4th
Access your account through:
It's Me 247 Online Banking
Debit Card
Shared Branch
Mobile App with Remote Deposit
Returning to Michigan for the Spring?
Don't forget to update your address with us! You can make the change in online banking or by contacting us at: 1(800) 442-4576
In the market for a new home? Thinking about refinancing? Looking to cash-in on the equity in your home? Talk to one of our mortgage experts to find out how you can save time and money by refinancing with West Michigan Credit Union. Connect with us online, in-person, or via phone for more information about how we can help you reach your homeownership and financial goals.
To learn more about the home buying process, visit our blog: www.WestMichiganCU.com/blog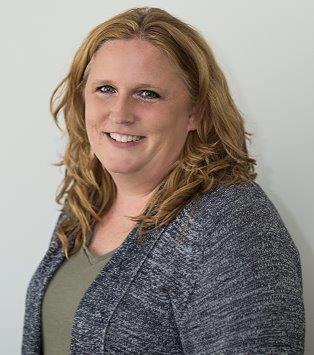 What is Homeowners Insurance and How Does Home Insurance Work?
Homeowners insurance, sometimes referred to as "hazard insurance" or simply "home insurance", is property insurance designed to cover private homes and their contents.
There are three major reasons to buy homeowners insurance:
To provide property coverage: Homeowners insurance covers the physical structure of your home and your personal property if it gets damaged or destroyed.
To provide liability coverage: If someone who isn't covered under your policy is injured or killed, or their property is damaged or destroyed while they're on your property, your homeowners policy will cover your personal legal responsibility. This coverage extends to cases where damage or injury happens adjacent to your property, such as when a limb of a tree on your property falls on a parked car on the street.
To satisfy your mortgage lender: To get a mortgage, most lenders insist you have insurance as long as you have a mortgage; you also have to list the lender as the mortgagee on the policy.
Read more by visiting: www.WestMichiganCU.com/Insurance
Better Rate, Better Reward
We are happy to announce two new credit card program options, our Better Rate and Better Reward cards. Our Better Rate credit card has lower rates than other cards, while our Better Reward card offers cash back.
Our old credit card program will be phasing out, so make the switch today!
To learn more, speak with a Member Service Representative. Apply by phone 1(800) 442-4576, or apply online: www.WestMichiganCU.com/better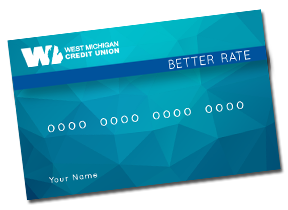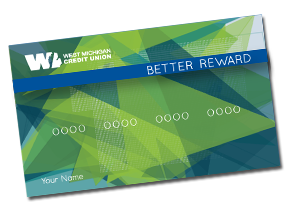 We believe in giving back to the community to support local causes. We will be celebrating Youth Month at a later time, due to the "Stay Home, Stay Safe" order.  We will be collecting donations to put towards assisting with local school lunch programs and pantry programs. Our efforts will contribute to alleviating the financial stress that some families in our communities are experiencing.
We will be collecting school supplies as donations in our branches, stop by for a wish list when we can open! 
Feeding America West Michigan
With your help, we were able to give $14,000 to Feeding America West Michigan, equaling 56,000 meals. Our team members spent time volunteering by packaging food to be distributed to our neighbors in need.
Helen DeVos Children's Hospital
Wow! Look at how wonderful our members are! Your participation our December Skip-a-pay allowed us to make a donation of $7,700 to Helen DeVos Children's Hospital. The donation will go directly to bettering the lives of their 190,000+ patients and family members.
Working together as the most trusted resource to help our members' financial lives be simply better.