Here at West Michigan Credit Union, we thrive on serving and supporting others. WMCU is a place where our team members make a difference, not just for our members, but for each other. Our culture empowers our team members to express individuality, celebrate our differences, and work towards our mission of helping our members. We invest in training, support, and development to ensure that our team members feel confident. We welcome our diverse paths to lead us further into the growth of West Michigan Credit Union. All of our team members work collaboratively to be Simply Better for our team and members.
West Michigan Credit Union is an equal opportunity employer. We celebrate diversity and are committed to creating an inclusive environment for all employees.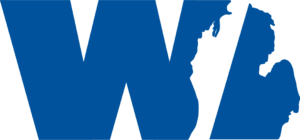 Benefits of working for WMCU

We offer a variety of health insurance coverage options for our team members and their families.

We love investing in our team members to help them develop into leaders and reward them for their committment to WMCU.

We want our team members to feel secure about finances, including retirement, which is why we contribute up to 7% of their paycheck to their 401k savings.

We offer our team members and their families dental and vision coverage in addition to their health insurance.

Disability and Life Insurance
In the event of an emergency, we want to ensure that our team members and their famillies are well taken care of by offering life and disability insurance.

We offer our team members paid time off and holidays because we believe in a healthy work life balance. 

Employee Assistance Program
We believe in supporting our team members through their struggles. We offer our team members a resource for expert advice and support.

We want our team members to feel confident in their capabilities by offering tuition reimbursement for our team members who chose to continue their education. "One of the best things about working at WMCU is that each day gives me the opportunity to be better. A better person, a better communicator, a better teammate, a better resource for our members. The only way I can do this is with my team and a positive atmosphere. I have that at WMCU."
-Jeanie Smith, Chief Operations Officer
Hired in 2003
"I have worked for the Credit Union for many years and have been so grateful for this job.  Since I have been here, there have been a lot of changes in my life; Through all of them, the Credit Union has been there for me and has treated me as a family member, not just an employee.  The Credit Union has given me opportunities to broaden my knowledge and become more confident in the financial industry.  I love working here and am ever so grateful for the wonderful friendships I have made over the past 10 years."
-Ann Solomon, Loan Auditor
Hired in 2010
"I came to WMCU after working in a restaurant because I needed to find a better job with consistent hours, consistent income, and health insurance. I figured I needed a lot more than that; I wanted to work for a company where I was valued and enjoy going to every day. I never knew I needed these relationships that I have built with team members and members.  They are so understanding that life happens and I have never felt more comfortable asking for a mental health day (which isn't often). This is truly one of the best places I have worked!"
-Julia Meyers, Teller/Contact Center Representative
Hired in 2019
"I love everything about my job. I have been here for a long time and genuinely wake up and look forward to coming to work (most days). I value the friendships that I have made over the years with my colleagues and consider the WMCU team a second family.  I also value the relationships I have made with my members. I have known a lot of them since I have started here and they still come to me for business, even though I moved to another office. I have even established relationships with multiple members of the same family, as parents refer their kids to me for loan help. I feel as if I am a trusted resource if I can help the financial needs of everyone in the same family."
-Jenn Brigstock, AVP / Contact Center Manager
Hired in 2007
"Working at West Michigan Credit Union has been the best! For the first time in years, I love my job and my co-workers. I come in to work feeling good, knowing I'm making a difference and I have full support of the WMCU Team!"
-Erica Talbert, Contact Center Representative
Hired in 2020
"I worked for the credit union for over 33 years and have retired with my husband to start a new adventure.  During my time at the credit union, I worked as a Teller, a Share Draft Coordinator, an Operations Clerk, an Accounting Manager and finally the HR Manager.  This credit union was my career, my family, my support group, and was a huge influence on my life. They have built a team that really cares about the members and cares about each other.  I'll miss being part of the team at the credit union; but the friendships I made will always be there.
Since you are just starting your journey with us remember every position at the credit union is important in our mission to serve our members.  So, work hard, be the best you can be and have fun!"
-Sandy Timm, HR Manager
Hired in 1987
Working together as the most trusted resource to help our members' financial lives be simply better.