West Michigan Credit Union offices will be closed the following dates:
Thursday, July 4th
Monday, September 2nd
Access your account through:
It's Me 247 Online Banking
Debit Card
Shared Branch
Mobile App with Remote Deposit
Serving You and Our Communities
It's easy for us to feel overwhelmed at the thought of helping our communities across West Michigan. However, with all of these organizations, we've found that a little bit goes a long way. Did you know that 1 volunteer hour at Feeding America West Michigan provides 200 meals to our community? If each of our team members donated 1 hour, we'd be able to provide 10,800 meals to our community! If each of our members was able to donate 1 hour, we'd be able to provide over 3 MILLION meals.
As your credit union, we strive to give the best service to our members and partner with local organizations to help build our communities. With your support, we've partnered with the following organizations this year:
Helen DeVos Children's Hospital
Munson Health Care (Rzepka Family Pediatric Fund)
Special Olympics
Feeding America West Michigan
And much more!
Thank you for giving us the opportunity to serve you and our communities!  We couldn't do what we do without your support; Together, our efforts are mighty! As our way to say thank you, please join us for Member Appreciation Days!

Join us as we celebrate YOU every Friday in August at your local branch from 11-3pm (or until supplies last). Stop by for food and prizes as our way to give back to you!
Big Rapids: August 2
Cadillac: August 9
Reed City: August 16
Manistee: August 23
Grand Rapids: August 30
Cleaning Out Your Closet?
Our offices will begin collecting winter coats and accessories very soon.  Please drop off new and gently used donations at your nearest branch during business hours.
You Could Save Hundreds on Car Insurance
As a WMCU member, you can save money on a policy issued by Melissa Price, our local Liberty Mutual representative. Melissa looks at even more ways for you to save, including having more than one vehicle, anti-lock brakes, air bags, automatic seat belts, and multiple policies (like home and car). Melissa will take appointments at our offices on the following dates:
Grand Rapids: July 9
Big Rapids: July 10
Reed City: July 16
Cadillac: July 17
Manistee: by appointment only
Contact Melissa directly for times outside of these dates.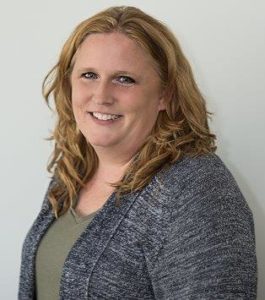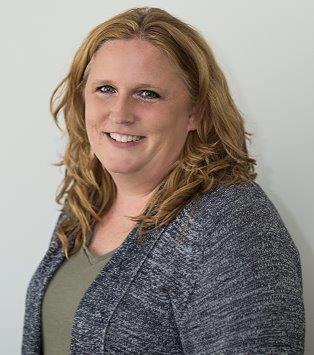 Melissa Price:
1-616-432-5023 (Direct)
1-616-710-1469 (Cell)
FAX: 616-281-0981
Melissa.Price@LibertyMutual.com
Warning About Gift Card Scams
Have you ever been asked to pay someone in the form of a gift card?  This is one of the biggest scams we hear about at the credit union.  If someone demands you to pay them with a gift card, it's usually a scam. After you've purchased the gift cards, the scammer will probably ask you to read the card information over the phone and in an instant, your money is gone. Some examples of situations we've heard of who demand payment in gift cards are:
Someone claiming your family member is in danger and needs money
An imposter claiming that you owe the IRS
A criminal claiming that your computer needs to be fixed
If you're unsure if someone is legitimate, hang up and dial the person/ company directly that they are claiming to be. If you've caught a scammer, report it to the Federal Trade Commission (FTC) at 1-877-FTC-HELP.
Member Notice: Denial of Services
As a financial cooperative, it is the responsibility of all the members to abide by the terms of membership and any other agreements they enter into with the Credit Union. When a member causes a loss to the Credit Union, that loss must be shared by the entire membership. Losses have a negative impact on the overall fitness of the Credit Union and impact its ability to provide products and services to the members that do abide by their obligations. It is also imperative for the safety and wellbeing of Credit Union employees, volunteers and members, that they are able to work and perform transactions in a businesslike environment, free from inappropriate conduct. Members who harass or intimidate employees, volunteers, or other members, or otherwise interfere with the business of the Credit Union will not be tolerated. Therefore, it shall be the policy of West Michigan Credit Union to deny services or terminate the membership of any member who has caused the Credit Union a loss, committed a fraud, or has engaged in any misdeed upon the premises. Thank you for your attention to this matter.
Working together as the most trusted resource to help our members' financial lives be simply better.