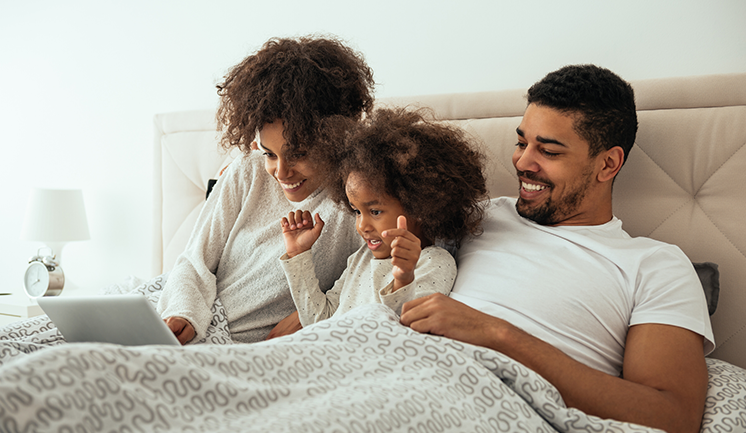 Local Cures for Pandemic Boredom
COVID-19 has caused uncertainties in all of our daily lives. The task to remain home with children of all ages or alone can be difficult. Below are some local-Michigan activities to boost creativity and breakup your new isolated schedule.
The list below contains ideas that can be accessed all in the comfort of your home until businesses are open to the public.
Virtual Experiences
With the "Safer at Home" order, many facilities and businesses have temporarily closed. Larger facilities have been working hard to provide virtual experiences for their patrons.
Detroit Zoo
While closing their facilities to the public to ensure safety standards are met, they have been driven to connect the public to their exhibits by providing lessons, coloring pages, and live animal cams. Virtual Vitamin Z is designed to keep interest in exhibits and provide educational adventures to the comfort of your home. To further explore Detroit Zoo's Virtual Vitamin Z, Click Here.
Grand Rapids Public Museum
While their doors are closed to the public, GRPM is providing educational activities, available on their website. GRPM has added digital collections, scavenger hunts, discovery kits, and so much more! Their activities also include a live stream of the Lake Sturgeon tank in the Grand Fish, Grand River exhibit. To explore the online resources of the Grand Rapids Public Museum, Click Here.
Frederik Meijer Gardens & Sculpture Park
Frederik Meijer Gardens and Sculpture Park is a well-known location for many people in West Michigan. While they are remaining closed to the public at this time, they have added virtual events and resources to their website. Some of these events include daily virtual visits, story time, and printable education tools. To explore Frederik Meijer Gardens & Sculpture Park activities, Click Here.
Experience Grand Rapids
Experience GR has taken the time to create a calendar of virtual events open to the public. The calendar is open to public submissions and includes virtual tours, music performances, game nights, and story times. These events can be accessed virtually from anywhere, so join in on the fun! To see all the events that have been added to Experience Grand Rapid's calendar, Click Here.
Belle Isle Aquarium
Belle Isle Aquarium has curated a virtual field trip video and work sheets to allow participation at home. They also have bingo, board games, and Michigan DNR activities. To view all of the Belle Isle Aquarium's at home activities, Click Here.
Grand Rapids Art Museum
Grand Rapids Art Museum has been updating their website to allow for a "Museum from Home" experience. This experience includes virtual tours, artist interviews, yoga, hands-on art-making activities, and more! To view their virtual experience, Click Here.
Activity Resources
Many community visitors' bureaus and Facebook pages have been releasing ideas to keep little ones busy while being cooped up in your home. Some local businesses have also been providing updated activities and local grab-and-go locations. Check out the list below for more ideas!
Grand Rapids Kids
Grand Rapids Kids has been providing running lists of creative ideas and activities. While the grab-and-go list is locally sourced in Grand Rapids, it may spark the idea to check in your community for similar businesses providing the same opportunities. To view Grand Rapids Kids full grab-and-go list, Click Here.
Grand Rapids Kids has also provided a virtual calendar of young children's-based events, for safe viewing from your home. Their calendar includes safaris, museum visits, learning activities, art, and bedtime stories.  To view their most recent calendar, Click Here.
If you have children at home, you have probably heard them say "I'm bored" more than once. Luckily, GR Kids has compiled activities, separated by age, to best entertain your child. The list includes activities for the indoors, the outdoors, crafts, quiet time, and physical exercise. The list is always being added to, so you'll never run out of fun things to do with your child. To view the GR Kids at home entertainment list, Click Here.
Grand Rapids Children's Museum
Grand Rapids Children's Museum is currently closed, but they have been highlighting ways to play at home. One of the features on the GRCM website is a section called "Community@Play". This page is used to share other parent's ideas on how they are entertaining their children, so that other parents may gather inspiration. To gather inspiration for yourself, Click Here.
Grand Rapids Children's Museum has also compiled a growing list of educational activities and challenges to occupy your children every day of the week. For creative ideas from Grand Rapids Children's Museum, Click Here.
If you are in need of additional assistance during the time of the pandemic, GRCM has created a list of resources available to the public. To view the list, Click Here.
Working together as the most trusted resource to help our members' financial lives be simply better.