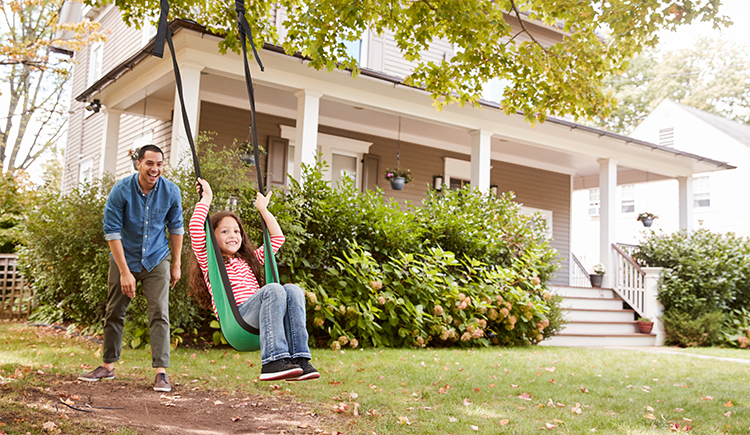 Buying a home is a major purchase and can be exciting. It is important to make sure you are well educated about the home buying process to minimize confusion and worry during this significant investment.
Your choice to buy a home should be well thought out and planned. The homebuying process should be tailored to your specific needs and wants. Don't be afraid to ask one of our mortgage experts questions throughout this process; Being well-informed will help to decrease stress during your journey to your forever home.
Budgeting for a New Home
Being financially smart with your money and budgeting can be difficult for most people. However, it is a critical first step in the home buying process. Budgeting can help you to save money for a down payment and other closing costs. It can also be used to assess the financial levels you are comfortable living at. While budgeting can be uncomfortable, the payoff of knowing you have funds allotted for a major purchase can be very reassuring. There are resources that exist online for budgeting that vary in degrees of aggressiveness.
Pre-Approval
Working with a lender from the beginning of your homebuying process can give you a better assessment of how much you can afford. Being realistic about your financial limitations will help you to live within your means, both before your home purchase and after. Getting pre-approved will accelerate your overall homebuying process and provide strong boundaries with your real estate agent in terms of the houses you can view. It would be unfair to both you and them to view houses that are not within your price point.
Finding a Real Estate Agent
It is important to work with a real estate agent that understands and acknowledges your needs and wants. Don't be afraid to speak with multiple real estate professionals to find the one that fits with you and your family the best. It is important to have open communication and trust with your agent for the transaction to be successful. Once you make a decision on who you want to work with, speak with them about your wish list. You should discuss if you want a specific location, accommodations, safety, school districts, and other criteria. Once you discuss your wish list with your real estate agent you can begin to view listings. You should never feel bad about how many houses you want to view; This is a monumental decision and you should feel confident.
Making an Offer on your Dream Home
Once you have decided to make an offer on a property, your real estate agent will draft an offer to present to the seller. If the offer is accepted, you will need to place down earnest money as a form of your sincerity of the transaction. You will be instructed to schedule an inspection and appraisal of the property. The inspection and appraisal will raise any red flags about the property, as well as ensure fairness in the price associated with the transaction.
Underwriting
You will be asked for additional documentation during the underwriting process to ensure your financial obligations to the purchase of your home. While underwriting does not require much participation on your part, it is a great time to settle other aspects of your purchase. It is up to you to provide documentation of homeowner's insurance. Expect communication from your lender during this process.
Schedule your Closing
Once you are given the green light from your lender's underwriter, you can schedule your closing. During this time, you should remember to transfer utilities to your name on your closing date. You may need to secure funds to pay for closing costs. Wires take a few days, so be sure to initiate the wire process in the appropriate amount of time so that you do not have a disruption in the closing process. Most lenders will provide you with copies of all of the documents you will sign. It is a good idea to read through the documents before your closing, that way you can streamline the process and ask any questions you may have.
Move Into your Home
Congratulations! You are officially a home owner. It is important to stay up to date on your mortgage payments. Make sure you prepare for unexpected costs that may arise by saving a little extra each month. It's now time to unpack boxes and settle into your new home.

Working together as the most trusted resource to help our members' financial lives be simply better.