Dedicated representatives for our members.
Melissa was born and raised in West Michigan. She began her career with Liberty Mutual Insurance in 2001 and has been licensed to sell auto, home and life insurance since 2003. Melissa is married with 2 children. Her family enjoys spending time together looking at the beautiful lighthouses in Michigan.  Give Melissa a call to review your insurance needs.
Auto Insurance Program is made available through TruStage Insurance Agency, LLC and issued by leading insurance companies. To the extent permitted by law, applicants are individually underwritten; not all applicants may qualify. Discounts are not available in all states and discounts vary by state. A consumer report from a consumer reporting agency and/or motor vehicle report will be obtained on all drivers listed on your policy where state laws and regulations allow. Please consult your policy for specific coverages and limitations. The insurance offered is not a deposit, and is not federally insured, sold or guaranteed by your credit union. Your credit union enables this insurance program to be offered and is entitled to compensation from TruStage.
MC2746LM
What is Homeowners Insurance and How Does Home Insurance Work?
Homeowners insurance, sometimes referred to as "hazard insurance" or simply "home insurance," is property insurance designed to cover private homes and their contents.
There are three major reasons to buy homeowners insurance:
To provide property coverage: Homeowners insurance covers the physical structure of your home and your personal property if it gets damaged or destroyed.
To provide liability coverage: If someone who isn't covered under your policy is injured or killed, or their property is damaged or destroyed while they're on your property, your homeowners policy will cover your personal legal responsibility. This coverage extends to cases where damage or injury happens adjacent to your property, such as when the limb of a tree on your property falls on a parked car on the street.
To satisfy your mortgage lender: To get a mortgage, most lenders insist you have insurance as long as you have a mortgage; you also have to list the lender as the mortgagee on the policy.
Additionally, your policy generally covers such expenses as staying in a hotel or renting an apartment during the period when your home is being repaired following a disaster. In most cases, it requires that at least one of the individuals named on the policy actually live on the premises.
What is Covered
Your coverage will not kick in unless you experience a loss that is caused by a specific peril, or reason for loss, that your policy covers. For most policies, the list of covered perils includes:
Fire, smoke, wind, hail, lightning, explosions.
Theft or vandalism.
Trees and other falling objects.
Weight of ice, snow and sleet.
Damage from an aircraft, car or vehicle.
Water damage caused by a ruptured pipe.
Want to know more?  Reach out to Melissa Price at Liberty Mutual. Phone: 616-432-5023, Text: 616-710-1469 or email: Melissa.price@libertymutual.com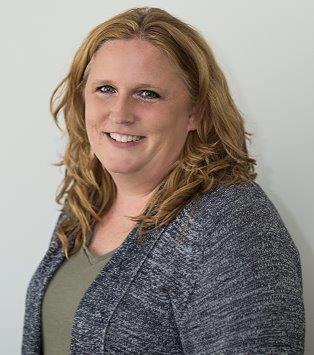 Working together as the most trusted resource to help our members' financial lives be simply better.