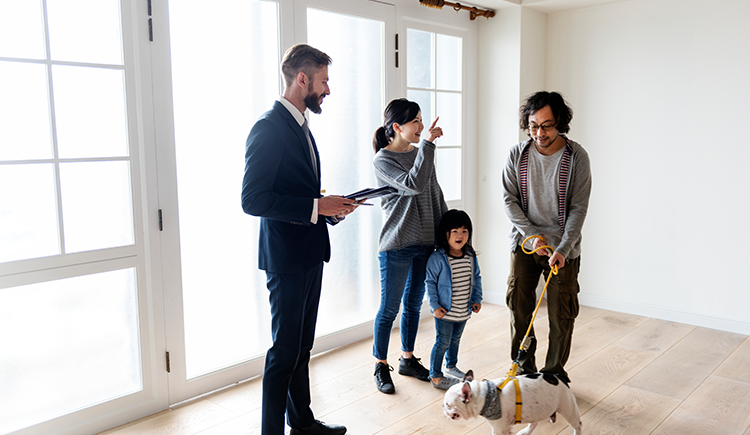 Buying a home is a major milestone in most people's lives. In today's market, with so many obstacles in the way, it can be challenging to get to a closing. The home buying process can be stressful and time consuming. Here are some ways to better prepare yourself for buying a house in a seller's market.
Get Preapproved.
It can be a great idea to work with your mortgage lender ahead of house hunting to get a preapproval letter. A preapproval letter states the type of loan and loan amount you qualify for. Preapproval letters can be beneficial in multiple ways. The letter can tell sellers that you are a serious buyer and help your realtor to filter appropriate properties to show you. Preapproval letters are only given after your lender evaluates your financials by looking at your credit reports, income, and other financial records. Some preapproval letters may include stipulations, such as the phrase, "upon the closure of sale of their current home loan".
Move Quickly.
If you have been researching the recent housing market trends, you know that properties have been moving at a rapid speed. Be prepared to move quickly and place an offer if you think you have found the right house for you! Most listings are able to accommodate showings in a timely fashion so that all interested buyers can see the house before they look at offers.
Don't Just Settle.
While it is important to be ready to act and move quickly, you don't want to settle for any old house. Purchasing a house, whether it is your first or your fifth, is a large purchase that shouldn't be taken lightly. Be sure that any offers made are serious offers, and you can see yourself living there. You should be confident that your prospective house meets all of your needs and some of your wants. It is unlikely that a house will meet all of the criteria on your want list, and you may have to compromise on a few items. If you are set on your wish list, you may want to look into building.
Be Patient.
We have covered how fast the housing market is moving, but what is the cause of this? current market trends, there are more buyers than available houses. This leads to a shortage, increased house prices, and an increase in urgency for many buyers. You may not get your first offer accepted or get into a bidding situation. You may have to place multiple offers before your offer gets accepted. Remember to stay flexible and patient.
Be Realistic.
Research the prices of real estate in your desired locations to set realistic housing goals. Be practical in what your money can get you in a house. A fixer-upper may be your best choice if you are set on a specific location. If you are looking to be able to "call the shots", you may want to look into the option of building a home. When it comes down to it, it is vital to be aware of your finances and what you may be able to afford. Knowing the limits of your finances is essential to avoid becoming house poor.
Go Digital.
One of the best ways to be ready to act fast, be realistic, and have a defined wish list is to utilize digital channels. When beginning your home buying process, many individuals tend to use Zillow or Realtor.com to begin their search. Once you are connected with a realtor, they should give you access to an MLS website to assist with your search. Looking at listings online is a great way to get a feeling for a house and if it would meet your needs. Going digital will allow you to confirm your likes and dislikes before a showing is scheduled, saving time for everyone involved.
Needing help getting started? Contact us at 1(800)442-4576 or speak with a Member Service Representative to learn more about which of our home loan products may best suite your needs. We understand that being a buyer in the current market can be difficult. Let us take away the stresses associated with financing to help get you into a home faster.

Working together as the most trusted resource to help our members' financial lives be simply better.