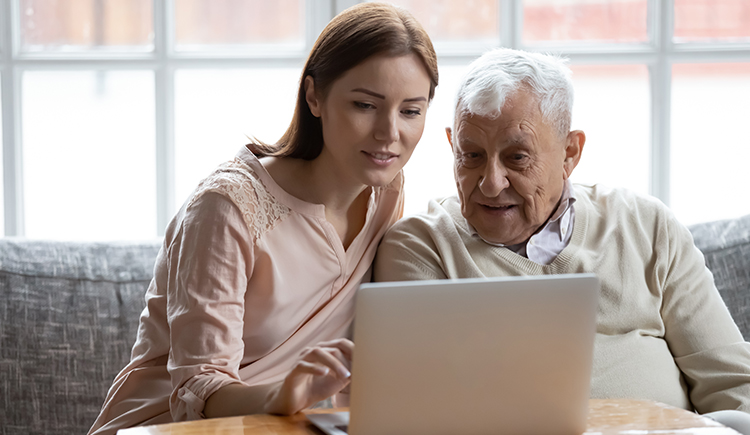 Stay Connected while being Socially Distant
A year into the pandemic, it is probably safe to say that many individuals are still choosing to remain self-isolated out of caution for their own health. While our branch lobbies are open, we recognize that lobby traffic and face-to-face member engagement has decreased. Staying connected and engaged with your accounts is more important than ever. Continuing to handle all of your finances digitally can provide piece of mind.  Here is a review of your options with WMCU.
Online Banking
Save time by accessing your account at home with Online Banking! It'sMe247 allows you to view your account balances and transactions, as well as make transfers and loan payments using the funds available in your account. You can open new sub-share accounts while logged into Online Banking. This tool is a great way to track and verify your transactions, including deposits, withdrawals, transfers, payments, and to see if certain checks have cleared. You can use Online Banking to calculate loan payments for different amounts, rates, and terms. You can also use Online Banking to change your Personal Identification Number (PIN) and update your address.
Mobile App
Our Mobile App lets you take Online Banking on the go! Using our newly updated Mobile App, you can set up activity alerts and manage your cards using card controls.  You can also access your account, make transfers, view eStatements, and locate our branches. The new message center allows you to review important alerts and notices. Our Mobile App gives you the ability to remotely deposit checks from anywhere, providing you with convenience and saving you time! The Mobile App has multiple authentication options to keep your account safe and protected.
Tutorials
We've been listening to our members and working on developing tutorials for members that need additional assistance while wanting to learn and be autonomous. We currently have three tutorials, but are working on creating a well-developed foundation of knowledge to have available to our members. We currently offer tutorials on Card Controls, Password Resets, and RDC (Remote Deposit Capture). To learn about any of these features, click here.
e-Services
We offer a host of services that can be done digitally and remotely. Our electronic services include Online Banking, Mobile App, Text Banking, CU*Talk, Bill Pay, and eCommunications. We strive to make all of our services accessible to all of our membership, whether they keep a cautious distance or decide to pop into a branch lobby. To learn about all of our e-Services in more detail, click here.
Please note: Your Online Banking account must be set up initially by phone or in person for security purposes.

Working together as the most trusted resource to help our members' financial lives be simply better.